You might be asking - what exactly is Search Engine Optimization anyway? And you might also be wondering how can search engine optimization and internet marketing attract more customers to your website and benefit your bottom line?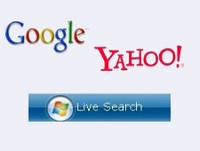 Search Engines contain millions of web pages in an index. Their objective is to provide relevant information to users of their index, who search for information by typing in "keywords" or "keyword phrases". Search engines are always updating their indexes, by scanning the internet with a robot, or "spider" program. SE spiders literally search millions of websites, looking for those with the most relevant information. They have a set criteria, or "algorithm" that changes frequently, which determines how relevant a website is to the keyword phrase being used.
In order for potential customers to find you, your website needs to be in the top 20 search engine results a user sees. Research says that most people only look at the first two or three pages of search engine results. If your website isn't in the top twenty, then you might as well not have a website at all.
To achieve top placements, you need two things. The first is an optimization of your website's coding and text so that it is search engine "spider" friendly, and to help it achieve top search engine rankings. The second is an ongoing internet marketing strategy involving link advertising and partnerships with other relevant and popular websites on the Web. The internet is based on links, and having the right links pointing back at your website has tremendous benefits, not only in increased in traffic to your site, but also in how well your site does in the search engine rankings. Search engines are increasingly looking at a site's popularity in determining it's relevance and page rank.
Another way of achieving top placements is by paying for them, through search engine "pay per click" programs. With a pay per click program, you bid on a keyword phrase, and depending on how much you spend, you can place on the first page for that keyword term. Every time a surfer clicks on your link, you pay the bid amount to the search engine. These are called "sponsored" listings. Pay per click campaigns can become prohibitively expensive for many businesses, especially if they are competing for very popular keywords.
The regular search engine results are called "organic listings". Meade Internet prides itself on achieving top ten rankings in the organic listings, competing directly with the sponsored listings. This can translate into significant savings for you. We have several search engine optimization packages to choose from. Starting from main page optimization, to a complete optimization of your entire site, we can help you achieve top search engine rankings.
Our Guarantee
You may be wondering if we guarantee our work? Some search engine optimization companies guarantee certain rankings or traffic volumes. When it comes to SEO and guarantees, it's important to mention that search engines are separate companies that work within their own guidelines and criteria. Quite frankly, it's impossible to guarantee a particular position on any search engine, or to guarantee any particular amount of traffic or sales improvement.
If you encounter a SEO company that offers concrete guarantees, you should look elsewhere, as chances are that company is not reputable, nor that it understands the true nature of SEO and internet marketing. At Meade Internet, our guarantee is that your web site will be optimized by using current (ethical) SEO trends and requirements and that your positioning will definitely improve. We are results oriented, and have worked with many satisfied clients to prove it. At Meade Internet, we are dedicated to creating a strong web presence for your company. We offer prompt, friendly, and affordable service - guaranteed.